Anchor Chocks
I use a Fortress FX-23 as a secondary anchor and as a racing anchor. These anchors are lightweight and tenaciously hold in almost any kind of bottom. Unfortunately, while they can be broken down into a small space, it takes time to reassemble them. They also tend to sink down to the bottom of the cockpit locker where it can be hard to retrieve them in a hurry.
I was looking for some more convenient place to stow it. I thought about using a Windline rail mount anchor holder. They certainly make for quick deployment, but they put a lot of strain on the stern pulpit, are unsightly, and, in my case, the shank of the anchor would hang down below deck level. I don't have enough space to use deck chocks, plus they would snag a line. And there is no way a Fortress would fit in my bow roller.
On the other hand, I have a largish anchor locker with lots of unused space on the sides. So, I thought I'd build myself some chocks to hold the anchor.
Below are some pictures of the finished results. The anchor is held very securely without any rattling, yet is easy to deploy. For racing, I take off the main anchor and chain, put in a chain/rope combo and shackle it to the Fortress, so the whole thing is very quick and easy to deploy.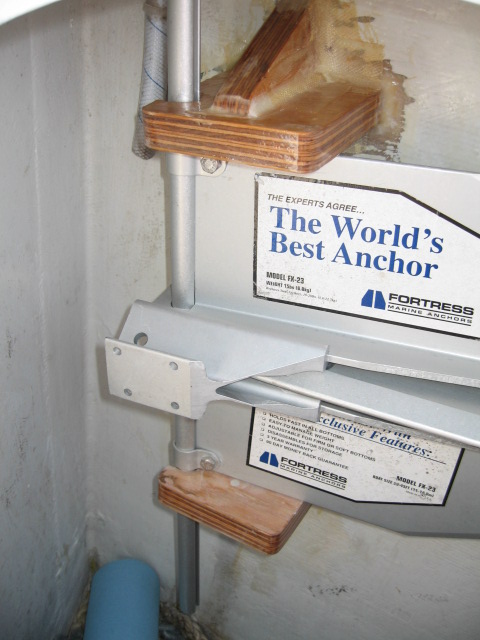 The chocks themselves are made of two pieces of 1/2" marine plywood, laminated together with epoxy. They were then bonded to the hull using thickened epoxy. A curved fillet was used at the joints, which was then covered with fiberglass tape.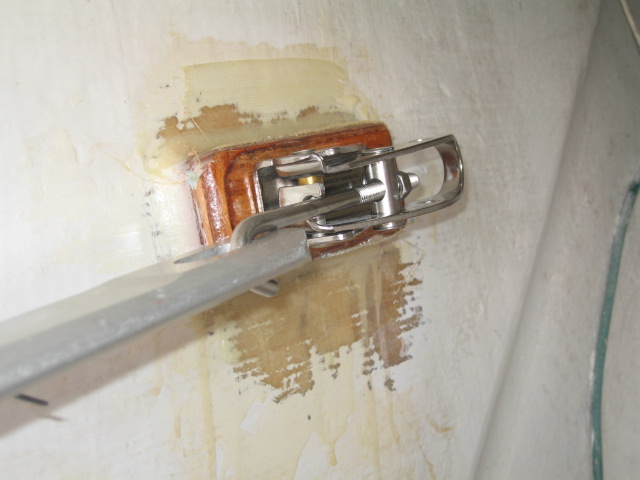 The shank is held in position with a chain tensioner mounted on another piece of plywood laminated to the hull.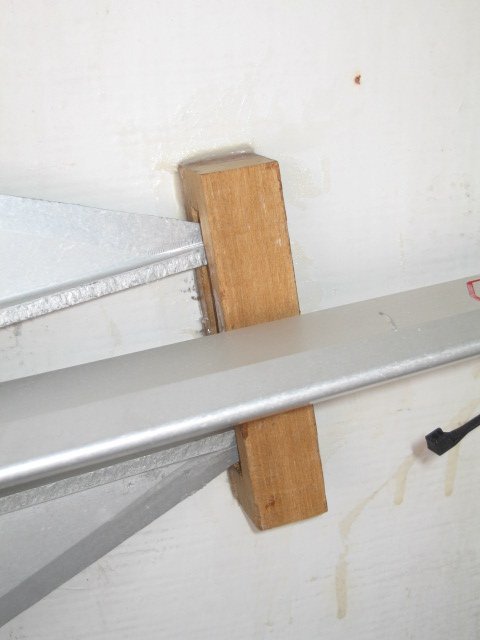 To keep the flukes from rattling, I made a slotted receiver out of teak.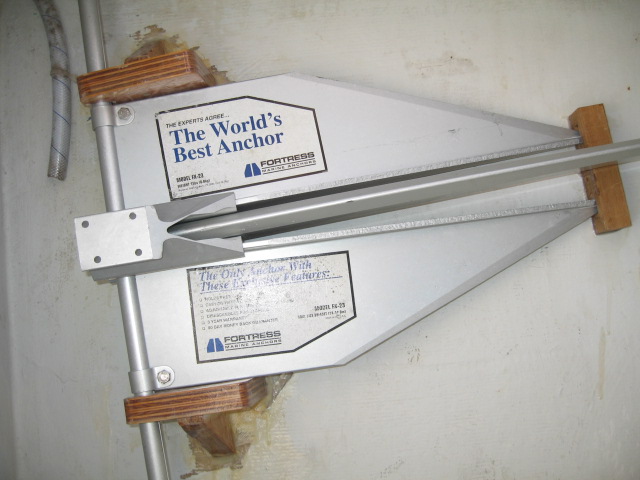 Overview of the chock assembly before painting.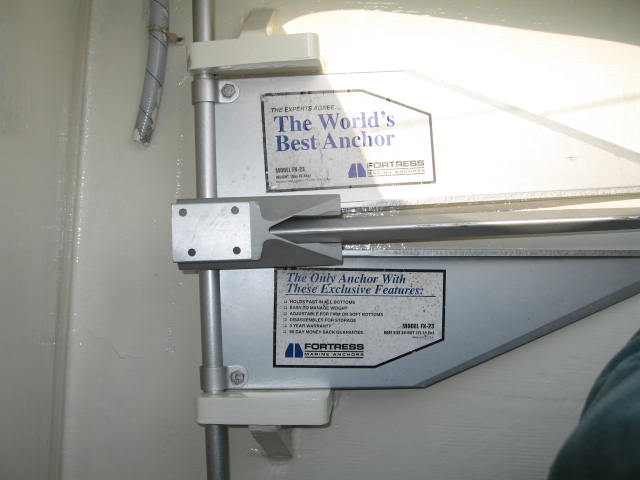 After painting. I took the occasion to paint the whole anchor locker.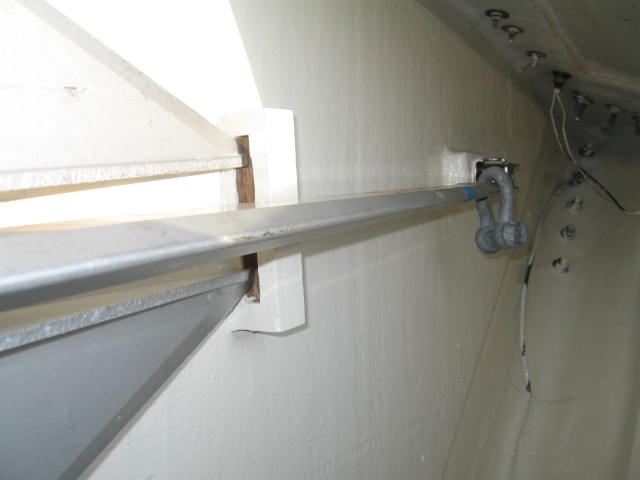 Looking forward after painting.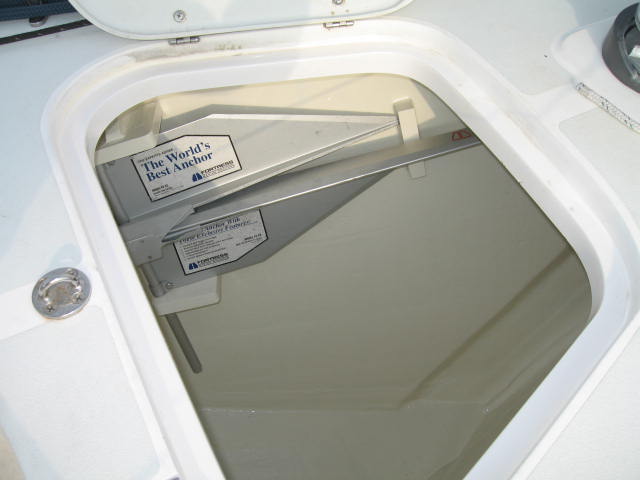 Overview from the deck.